Reventazon River Rafting 1 Day
If you are looking for a fun day of whitewater rafting in Costa Rica, join us on the beautiful Reventazon River! Enjoy 10 miles of exciting Class 2 & 3 rapids in the Florida section, perfect for first-time rafters and families. Kids 9 years old and up can go!
Internationally certified, bilingual rafting guides will steer you through lively rapids as you travel down the breathtaking Reventazon Valley. Look for toucans, kingfishers, herons, iguanas, and emerald basilisks along the way. The Reventazon River has ronnie coleman steroids plenty of water for rafting all year because the river is dam controlled.
The trip logistics are easy! We pick you up from your San Jose area hotel (not as early as the Pacuare River trips) and take you to the Reventazon. A picnic lunch will be served either on one of the beautiful riverside beaches or at the rafting take-out point (depending on the weather). You will be able to shower and change clothes before you return to San Jose.
This one-day adventure is exceptional! You'll want to go again and again!
Trip Length: 1 Day
River Time: 2.5 Hours
Rapid Class:  II – III
Minimum Age: 9
Distance: 6 miles
International tourists: $90
Nationals & Residents: $75
What's Included:
Professional, bilingual, internationally-certified rafting guides
Rafting equipment
Lunch
Changing rooms and showers after rafting
Transportation from and to San Jose (minimum 4 persons)
Pick-up at major hotels in the San Jose area
Transfer to Reventazon River rafting put-in
Safety orientation and paddle instruction with rafting guides
Raft down Class 2 & 3 rapids in the Florida section of the Reventazon
Picnic lunch along the river or at the take-out point
Finish rafting at the take-out point and transfer to a place where you can shower and change clothes
Transport back to your hotel in San Jose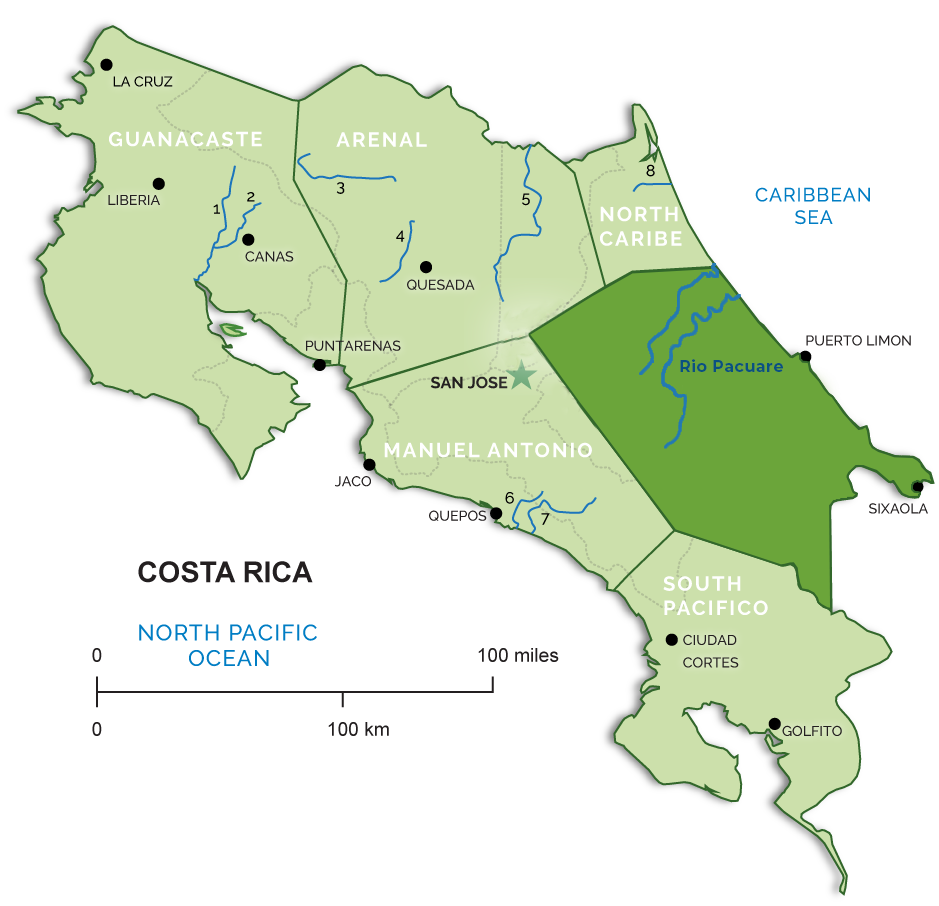 Breakfast 
Typical Costa Rican breakfast: gallo pinto, eggs, ripe plantain, cheese, bread, fruits,
orange juice, and/or coffee.
River lunch
Wraps (wheat tortillas, bread, refried beans, ham, turkey ham, yellow cheese, white cheese,
tomato, lettuce, onion, sweet pepper, cucumber, chimichurri, mayonnaise, tomato sauce, mustard)
fruits, cookies, water, and natural juice.