Slide
Get ready for
Adventure.
Water.
Adrenaline.
Fun.
much more....
TROPICAL RIVERS
Tropical Rivers
& Adventure Tours
Tropical Rivers has the most experienced staff in the rafting industry, it also has the highest standard of quality, safety and service in Costa Rica. Our rafting guides are well trained in all aspects and will make your trip an unforgettable adventure.
We have the trip for everyone, from quiet family trips enjoying the calm waters of the Corobici River or the Florida section of the Reventazón River, to the exciting whitewater of the El Chorro section of the Naranjo River and the famous Pacuare River, Tropical Rivers has a one-day or multi-day adventure for you!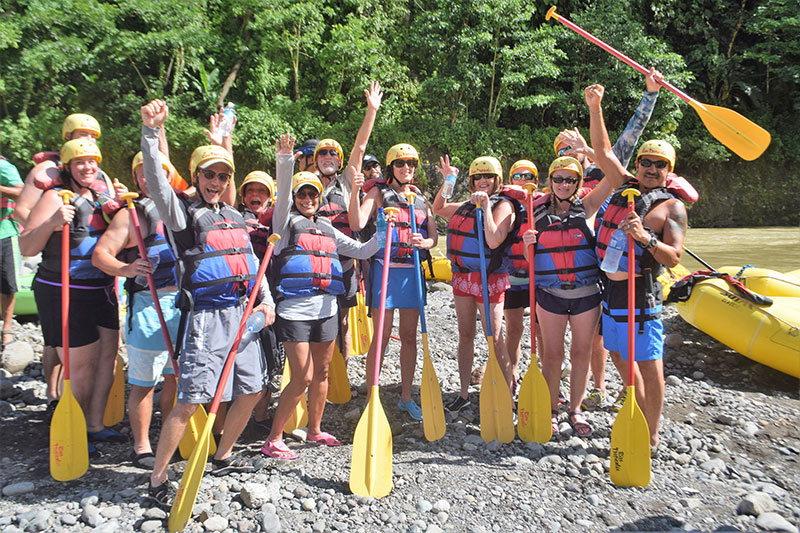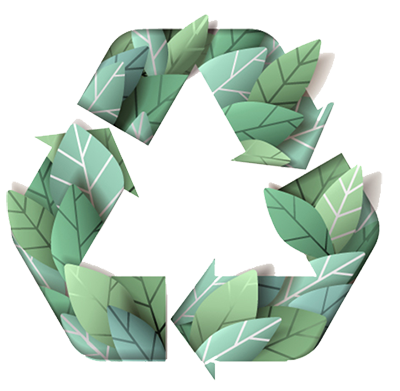 Sustainability is more than a buzzword
"create and maintain the conditions under which humans (that's us) and nature (everything we love about Costa Rica) can exist in productive harmony"
We practice sustainability not because it is fashionable, but because we love our Costa Rican natural park and want to share its wonders with others, today and for generations to come.
Share your opinion to help other travelers improve their experience.
"Share your stories and contribute to the traveling community."
Top adventure
Pacuare River is one of the top ten rivers in the world for white water rafting…. This experience is unique, and this company make you feel like family. A must do while in Costa Rica !!!
Andres Dehais
Atlanta, GA
Exuberante y Maravilloso
The one day Pacuare River Tour was FANTASTIC. The guides are great with tones of cool information. The River, the vegetation and the whole white water rafting experience link no other.
Dos noches en la selva del río Pacuare y rafting Increíble experiencia en la selva del Pacuare. Christopher nos atendió estupendamente todo el rato, nos llevó a una cascada preciosa y nos contaba muchas cosas. Luego la bajada haciendo rafting con el monitor Raúl fue alucinante, muy recomendable. Nos llevamos un recuerdo maravilloso. Mil gracias y pura vida!
Excelente! Excelente experiencia, el trato de todo el equipo fue excepcional, nos hicieron sentir en casa, cabe resaltar que no tenemos experiencia en este tipo de paseos y lo gozamos!
The best activity and your in Costa Rica We had the most amazing experience ever. Transportation was on time, the tour guides were amazing and very responsible and the gear was in great condition. Our 2 young kids and a nephew came with us and they had a great time and we felt safe the entire time. I absolutely recommend this tour to everyone that is into nature and adventure.
Highlight of our Costa Rica Trip This is the third time we take this tour. We did this time the paciste with out 13 and 10 yr old kids. Absolutely loved it. From The guides who picked us up and took us to the camp to the guides, all the support team, thank you for an amazing time. The river was not too high so we we able to do the whole river. From the beginning we were told that there was a chance we would not be able to do the entire river for security for the kids, but after the staff assessed the river we were told we were able to do it all and was amazing. Definitely one of the highlights of the trip for everyone. Again thank you for the communication all the time. The punctuality and the friendliness of everyone envolved in the activity. Make sure to bring shoes for water, rash guard, sunblock for the face and lots of energy to paddle the river!! Thanks again and can't wait to come back!
Alfonso Perez Verdia Ochoa
2023-08-17
Amazing adventure! What an amazing trip. We went on the 3 day adventure and very happy we did! The guides are all very knowledgeable and kind. The meals were fresh and delicious! The hikes and rafting were awesome! Will go back again for another 3 day trip!
Very very very big recommendation! 🙂 An experience which I really could recommend!! From the guides (Michele) to the Lodge Owner (Alvaro) and his wife were all so friendly and try their best that you have an unforgettable visit in their lodge. You feel like a part of their family. The lodge is just beautiful with very clean houses/rooms and a majestic view to the rainforest. The trip on the River Pacuare is as well as just impressive, pure nature and not less adrenaline.
Incredible Trip with the BEST Guide Ever! I can't say enough good things about this adventure. From beginning to end the team from Tropical Rivers took great care of us (family of 2 parents and 2 adult sons) and gave us an experience we will never forget. Rafting on the Pacuare River was a blast - the scenery was gorgeous, the rapids were exciting, the Rios Lodge where we spent two nights was an oasis in the jungle with gorgeous flowers, stunning views, comfortable rooms, and the most amazing waterfall pools to swim in. But what made this trip truly exceptional was our guide Raul. He is an expert paddler and knows the river by heart - we always felt completely safe. Having the other rafts and the kayakers nearby reinforced my peace of mind - they all worked as a team on the river and it was clear these were seasoned professionals. Raul had non-stop energy, was a super fun person to be around and had an encyclopedic knowledge of the animals, insects, birds and plantlife. He took us out on three separate long hikes, (including one at night!) and was able to name and give fun facts about everything around us, wildly exceeding our expectations. Raul and his helper Alonzo (who expertly handled the supply raft and made sure the food and all our belongings didn't end up in the river) were also talented chefs, preparing and serving the fresh, delicious buffet-style meals in the Rios Lodge's open air kitchen overlooking the river. They even made intricate garnishes out of vegetables and, since I'm not a coffee drinker, Raul concocted amazing hot chocolate for me each morning. Although we moved on to other beautiful areas of Costa Rica over the following 8 days, our conversations kept turning back to Raul and our adventures on the Pacuare River.
Great three days to experience Costa Rica in nature! There was mix-up on the lodge we were supposed to stay in. We were put up in a property was not the one we paid for but the company made it right by giving us a credit - which was very honorable by them. If we had originally booked the lesser quality location we would have been fine because it was fun and unique. So with the credit it all came out great! The accommodations we ended up with I would call primitive glamping, no hot water, pretty open to everything but we enjoyed ourselves. Our river guide, Michele, was outstanding. He also took us on a hike to the indigenous village above the lodge we stayed, they have been living close the same way for almost 400 years. Great experience. The beauty going down the river was breathtaking!!!! I would highly recommend this Pacuare river adventure!
De las mejores experiencias en el mundo que combinan naturaleza y aventura Es una experiencia única que combina deporte aventura en uno de los cinco mejores ríos en el mundo para hacer Rafting, el río Pacuare, y la posibilidad de dormir en el corazón del bosque lluvioso. De las mejores actividades que hemos realizado nunca. Muchísimas gracias a los guías Diego, Michele y Pancho! Y a todo el staff de Tropical Rivers. Excelentes profesionales y mejor gente. Muy buena organización, y un estupendo ambiente en el lodge.
Topervaring in Costa Rica; super goede organisatie van begin tot eind!!! Waanzinnige ervaring, super goede organisatie! Het raften is top met hele goede, deskundige begeleiding, de lodge waar we 2 nachten verbleven helemaal top! Basis voorzieningen, maar absoluut goed. Eten erg lekker en de gidsen, Esteban en Diego waren geweldig en erg gezellig! Dag 2 een leuke hike gedaan met de gidsen; veel gezien en vooral veel lol gehad bij de watervallen en lekker gezwommen! Al met al een top ervaring; hoogte punt in Costa Rica!