Slide
Get ready for
Adventure.
Water.
Adrenaline.
Fun.
much more....
TROPICAL RIVERS
Tropical Rivers
& Adventure Tours
Looking for rafting in Costa Rica?
Tropical Rivers offers fun and exciting Costa Rica rafting trips for all ages.
Costa Rica is one of the world's best whitewater rafting destinations, thanks to an abundance of free-flowing rivers. These beautiful tropical rivers flow through exotic jungles, letting you experience extraordinary natural wonders and wildlife on action-packed adventures.
Try the thrilling Class 3 and 4 rapids of the famous Pacuare River or the milder Class 2 and 3 rapids of the Reventazon River, Florida section. If you are looking for a calm float trip for the family, there's the El Carmen Section of the Reventazon River. Near Quepos/Manuel Antonio, we offer Costa Rica rafting tours on the El Chorro section of the Naranjo River. And in the Guanacaste province, raft the beautiful Corobici River on a tranquil float trip or in exciting whitewater upriver.
Our internationally certified rafting guides are some of the most experienced in the industry and uphold the highest standards of quality, safety, and service. Come rafting in Costa Rica with us for an unforgettable adventure on one-day or multi-day trips!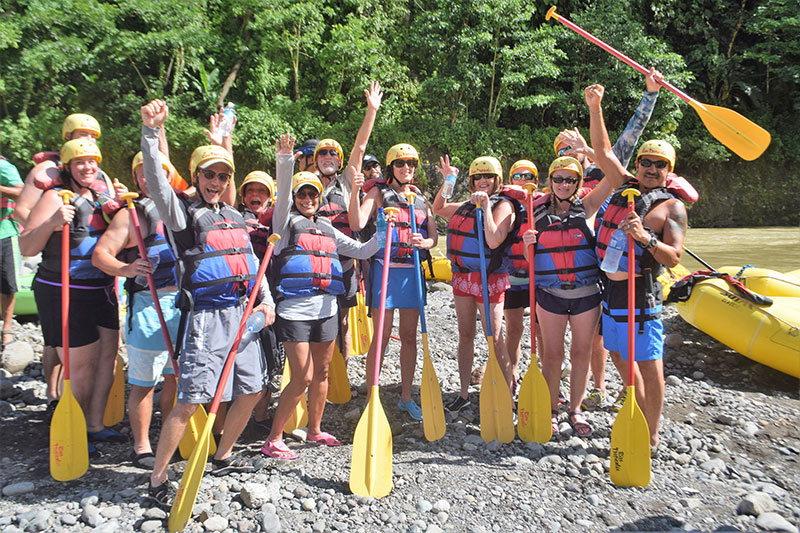 Most Popular Costa Rica Rafting Trips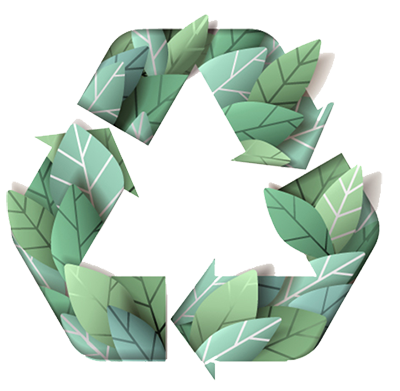 Sustainability is more than
a buzzword.
We are inspired by a love of nature, rivers, community, and shared global collaboration to support positive solutions for people and the planet. We practice sustainability not because it is fashionable but because we love Costa Rica's natural places and want to share their wonders with people. 
When you stay at our unique Pacuare ecolodge on three-day, four-day, and five-day trips, you can plant a tree with our reforestation campaign. Ask us about it!
Spectacular nature, high adrenaline and first class service We took the 2-day rafting tour with Tropical Rivers, and this experience will stay with us for a long time. For the three if us, it was the first time rafting, and the guides made us feel safe and well guided at all times. The ride through the pristine canyons of the Pacuare river were breathtaking - you are surrounded by the untouched beauty of the rainforest while floating on the turquoise river that varies between wide and narrow, gentle and wild. At times we hopped off the rafts to float along and enjoy the water and the views. The lodge is absolutely lovely - basic in its amenities, but an oasis of nature, sounds and views. You can hike around the lodge and discover waterfalls, trails and creatures, and the fact that there is no WiFi immediately has a calming and grounding effect. At the same time, the meals are delicious, we got a fabulous home made sangria for happy hour, and everything is freshly prepared for you with care and attention. What made all of this extra special was the wonderful staff - on the river as well as at the lodge. The team of people taking care of us was friendly, helpful and fun to be with at all times. The river guides were also highly professional - Max and Carlos had our trust and confidence even when the raft spun or turned, or the course did not confirm to "Plan A"...thank you to all of the fantastic people involved in this adventure for making our 2 days absolutely unforgettable. Will do again for sure in the future!

Altamente recomendable De las mejores experiencias de nuestra vida. Hicimos rafting por el Rio Pacuare para hospedarnos en su "eco lodge" durante tres días. La estancia allí fue impecable, el equipo no nos pudo dar mejor trato, nos sentimos como en casa, con muchos detalles por ser nuestra luna de miel y un cumpleaños que también nos celebraron ellos. A nivel entretenimiento genial, visitamos una tribu indígena e hicimos una ruta a caballo. Además tienen una "piscina natural" al lado del eco lodge con una cascada increíble. Agradecer de corazón a Kenet y Julián (nuestros guías) por esa experiencia.

Super Super journée passée avec cette compagnie ! Tout le personnel était adorable et très professionnel, notre moniteur était super ! Exactement ce qu'on voulait en allant ici faire du rafting !

Best experience in Costa Rica This experience was absolutely amazing! The scenery of the rafting was beautiful and untouched. During rafting we stopped several times and walked to see some amazing waterfalls and pools. We could see the day trip rafters floating by without seeing these incredible spots. Our guide Max was so knowledgeable and told us everything about the wildlife and the plants we saw. The lodge is absolutely beautiful and looks better in real life compared to the online photos. The food was plentiful and so good! Nothing compares to waking up in the jungle! This was definitely the highlight of our Costa Rica trip!!